updated 18, Nov 2021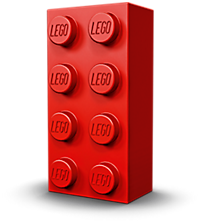 Parts available to purchase using bricks and pieces on lego.com
An organized, easy to browse, view of bricks found available at bricks and pieces to aid selection.
All parts are arranged by category or color to make them easier to find with some interesting selections below too (such as which bricks have prints).
Bricks can be saved to a list below by clicking on the thumbs up (or the images).
Coded up quickly so requires a fairly modern browser and only tested on chrome. All data is stored locally on the browser's computer.
view bricks arranged:
other interesting views:
selected